Is to provide the best cargo transport service above all expectations.
Our fundamentals 
It is our responsibility to respect, train and develop our team.
We make sure that our service surpass all expectations, and we based our service on values, principles and rules.
We give it all to complete our duties without spending extra resources such as time or information of FNG Group.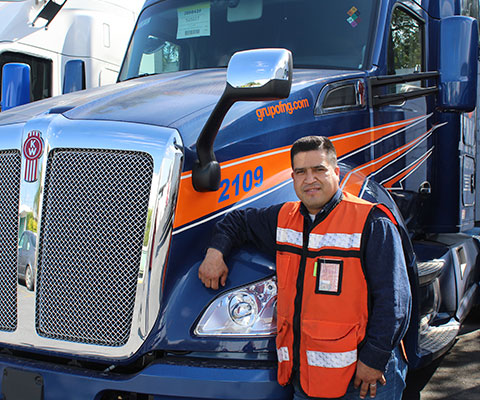 Safety first
Our staff's health and safety are priority because we understand that is because of them that we are the best in the business. 
We promote the following actions to make sure the task is done properly.
1.- We focus on keeping the working area clean and safe for everyone.
2.- We prevent any risky action detected.
3.- We keep training our staff constantly.
4.- Each one of our co-workers must have complete knowledge about the safety policies and stick to them strictly.