MONITOREO
DE UNIDADES
24/7
Estratégicamente ubicados en
México y Estados Unidos.
NORTH SIDE:

MONTERREY 

ALTAMIRA 

TIJUANA

NUEVO LAREDO 

LAREDO TEXAS
CENTRAL SIDE:
PUEBLA

NAUCALPAN 

TOLUCA

TULA HIDALGO 
BAJÍO SIDE:
QUERÉTARO

CELAYA 

GUADALAJARA
SOUTH SIDE:
USA: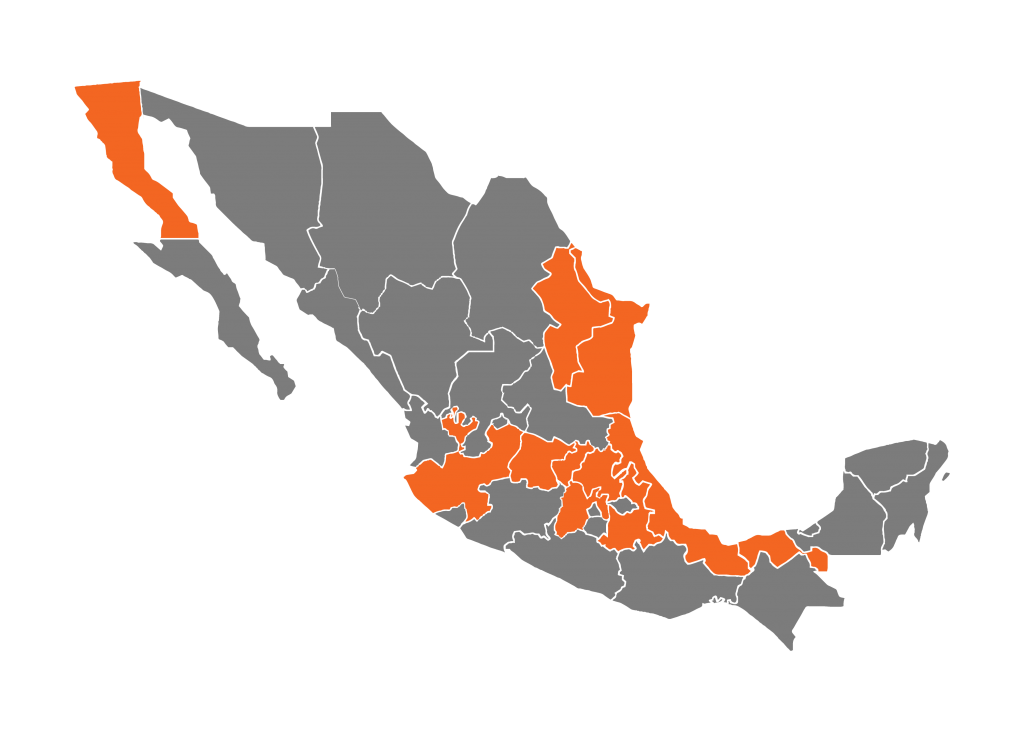 Created with our clients' needs in mind, at FNG USA INC we are known for providing logistic solutions with the highest of quality and service standards. Highly aware of our responsibility within the JIT, inventories and supply chain from our various clients, we have strenghten a team that perfectly understands and masters the needs of our business partners.
With a fleet of modern trucks, offices, patios and mechanical workshops strategically distributed along Mexico and the United States, FNG USA INC is the perfect complement within FNG GROUP. A strong link with which we can collect and deliver your cargo at any point in the aforementioned countries without the need for third parties, imports, exports and crossings.